Dev Portfolio
Co-op Connect is a better way to stay informed with all the things that are happening in and around your Coop. -Outage Information – – View Live outages – – One press outage reporting -Account Information – – Check balance with the push of a button – – Log in to get a full view of your account -Map – – Get directions to all our locations -Push Messages – – Stay up to date with any important information -Payments – – Billing information is filled in automatically Node backend supporting 12+ Co-ops, over 1M members, Web portal for push notifications and billing.
HTML
CSS
C#
Xamarin
Node.js
React.js
Express.js
SQL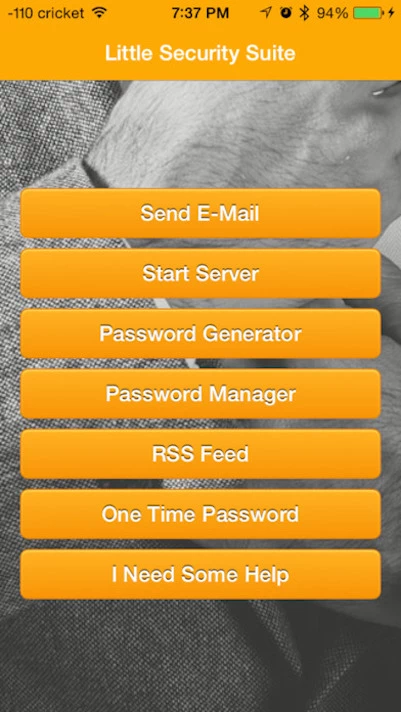 A little security suite for people on the go. Export PDFs to an email address, over wifi, or get them from iTunes. Also included is a Password Generator – User defined constraints for Length, Upper and Lower case, numbers and special characters. Password Manger – keep passwords off-line but backups if you would like to. One Time Password (TOTP and HOTP) – scan with your camera or enter manually. Shake your phone if something is wrong to send us an email. Password Manager using both HMAC and Time based OTPs, with a password generator.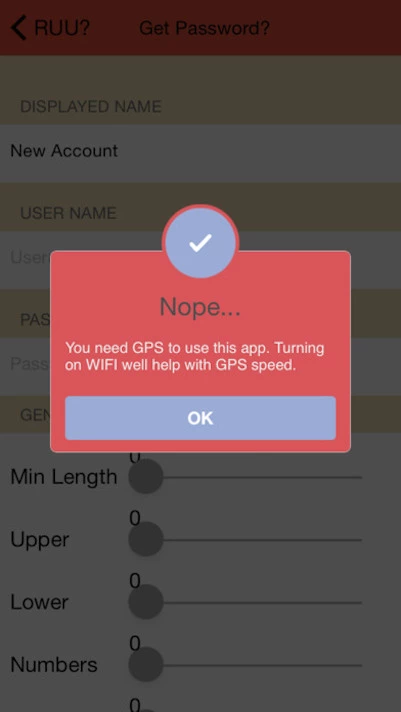 GPS based password manager. The location in which you save the username and password information is also the only location in which you can view that login information. In an attempt to over come physical access, which means total compromise of all your passwords, RUU applies a location that allows passwords to be viewed. If you are at the wrong location a pseudo random email and password is shown in attempt to fool attackers and increasing attack time. A good example of where to use this is for bank account set up at your local bank. If your phone is taken, an attacker will only be able to view your account number at the bank you set it up. Assuming they have cameras at the bank, this helps you. Another example would be your home computer/security alarm. If you are at work you have no real reason to be shown your home computer login or your security codes; and the same goes for when you are at home or any location besides work why would you need your work logins? Are you really you? Version 1.0.0 is fully working but more of a proof of concept and though it attempts to defeat rubber hose cryptanalysis it should not be considered for live threats until it's audited by a third party. RUU works best if you have WiFi on and GPS calibrated before saving your first password.
GPS
iOS
Objective-C
C //for password generation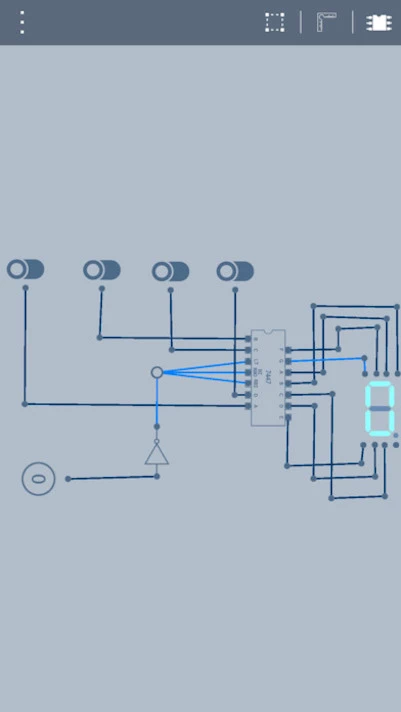 Square Wave is a real-time logic simulator. Square Wave is a real-time logic simulator, designed for help in studying boolean logic and electronics. This is full-featured logic circuit simulator with a big variety of electronic components – from basic logic gates and flip flops to chips, signal visualization/analyse devices, output devices etc. You can just deploy and start using it. Square Wave consists of two main parts – a logic simulator, and closely integrated help system. Each element has reference materials in the special SWD document format and includes text description, circuit drawings, truth tables or even attached circuits, which can be loaded directly into simulator for detailed examination. Truth table builder The simulator has a built-in truth table builder. Just enter a equation and press "Build table". Other features – Select and work with multiple object – Undo support – Integrated help system – Truth table generator – Create screenshots with watermark – Many built-in components
A simple tic tac toe game
An example technical documentation website
HTML/CSS/Javascript web from
I can get the IP address, preferred languages (from header Accept-Language) and system infos (from header User-Agent) for my device.
D3.js graphing project showing US GDP
React markdown previewer
HTML
CSS
Javascript
React.js
Basic Calculator
Many peoples are concerned about adding FCM to their android project under Xamarin Forms. The firebase library doesn't get installed under xamarin forms due to version issue of Android support lib in xamarin forms. So here is the workaround